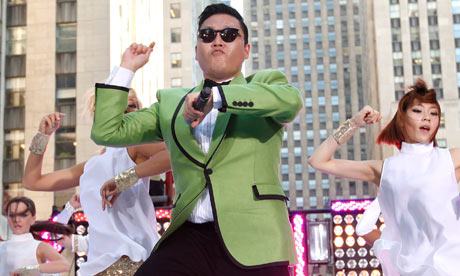 We made it! Seven more sleeps and it's Christmas, and the imminent end of 2014. Many things have come and gone this past year, some leaving a legacy (albeit a really bad dance routine  – Gangnam style anyone?) and some having vanished with not so much as five minutes of fame in a bargain bucket (Joey who?); but in a world where Marketing can make or break, what were the big trends this year? What was the new hashtag (#solastyear!)?
Content marketing
2014 was the year content marketing came to the fore and became  more important to consumer marketing. Content Marketing, meaning using valuable and educational content to attract customers and clients by gaining authority and trust – was the way forward for businesses in 2014.
SEO techniques such as keyword density and technical aspects such as tagging became less important, and the content of websites became more important to Google. Following the Google algorithm change (a posh way of saying it changed what it considered important), Google started to prioritise sites which had most relevant content to the search term. I was always told that Google (and other search engines) aim to deliver the best experience to their customer, and therefore serve up the most relevant content to their customers' searches.
Using blog posts, newsletters, social media, videos and other inbound marketing techniques, businesses can build relationships, authority and trust with their audience; and ultimately, increase sales. However this is a lot easier said than done.
Businesses continue to struggle with measuring the ROI of their content marketing campaigns, making company-wide support for this strategy a particular pain point for marketers in some companies. Businesses need to continue to find ways to tie their content marketing in with their overall business goals and targets, in order to measure and prove its effectiveness within the wider aspect and goals of the company.
Social Media Marketing Will Require More Diversity
One trend that was seen in 2014 was that businesses started to use an increasing variety of social networking platforms – not just Facebook, Twitter and LinkedIn. With new platforms coming out of the woodwork every few months, businesses needed to constantly evaluate which ones made the best use of their time and budget. For example Instagram, YouTube, Pinterest and Google +  all became a more common part of a companies' social media marketing mix.
When deciding which platforms to invest in, it's important to determine where your target market is active, and also which ones your competitors are using successfully.
Keep in mind that while you should have a presence on at least one of the three big networks (Facebook, Twitter and LinkedIn), using a smaller and more niche network, if it's well-suited to your audience or business, can potentially result in a greater responsiveness and return on the time invested. Continue to test and measure your company's effectiveness on each platform to determine which ones will help you best achieve your goals into 2015. But ignore the newer and more smaller networks at your peril!
Image-Centric Content Will Rule
They say a picture tells a thousand words, and in 2014 this was truer than ever.
What was apparent in 2014 is that Marketers increased their use of images in 2014, image-centric content is becoming a central part of most marketing plans. Using attractive and well-placed images within your marketing materials, websites, blogs and social media posts, as well as using infographics to drive traffic and build inbound links, are both now common practices among businesses who understand the importance of images.
Businesses looking to reach certain demographics – such as women and teens – will need to continue to expand their presence on visually based social platforms like Pinterest and Instagram. Infographics also will become more and more important and 2014 saw more and more deployed online in order to build shareable content and be more search engine friendly. (Don't worry, I've decided that infographics will be a topic on its own in 2015 for this here blog).
Images attract us online, and investing time and effort in making "wow" images is one way to grab attention both offline and offline.
Simplicity of Marketing
2014 saw a return to 'back to basics marketing', I have called this Simplicity marketing. Similarly to images telling a thousand words, marketing campaigns are becoming more stripped back and the idea of "why say 10 words when it can be said in 4" became prevalent. Consumers are increasingly tiring of being bombarded by loud, flashy and complex websites and advertisements, and are craving a simple, calm and clear message.
I think it is fair to say that using more copy, more complexity of offer and message, and more information isn't working like it once did. It is said that we see 5000 marketing messages a day and within our ever more time-poor lifestyles it is becoming more beneficial to try and differentiate from the crowd by getting across your marketing message simply and clearly…a calm and assured voice and message in a sea of manic communication if you like. This standing out from the "Marketing Clutter", as it is called, is a skill and art and again something I will speak about in more detail in a future blog post.
Mobile-Friendly Content Will Be Necessary
Who got a new shiny phone in 2014? I wish I had, but looking back 2014 has again seen huge leaps in the use of mobile phones and tablets for shopping, connecting and gathering information. Marketers needed to think more strategically about how their content would be accessed on mobile devices. Having a mobile content strategy should be a key part of any marketing plan.  Creating a mobile-optimised content marketing strategy and website is essential in this modern age.
2014 was the year businesses widespread across the spectrum put their discussions about mobile into action by producing short-form, actionable content for easy reading on mobile devices, focusing on catchy headlines that will grab the attention of users 'on the go', and ensuring that their website and emails are properly accessible on mobile. This will again become more and more important in 2015. The mobile is here to stay!
So that is 2014 in a nutshell! Thank you all for reading the Début Marketing blog this year, and I hope you managed to glean some knowledge and benefits from what you read.
I wish you all a fantastic Christmas and New Year, and hope to see you all back here in 2015 for more thoughts and marketing insight from me.
The Marketing Trends of 2014